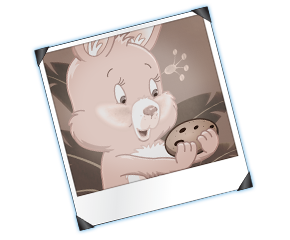 Name

: Loke
Origin

: Hawaiian (lokelani)
Instrument

: Conch Shell & Ukulele
Friendship Quality

: Leadership
Favorite Snack

: Cookies
Hobby

: Skipping



Aloha!
My name is Lokelani! That's Hawaiian for rose blossom. All my friends call me Loke, so you can too! I play the conch shell in the Rainbow Pals. Do you know what a conch shell is? It's like a trumpet, made by the ocean! Toot-toot-tarooo!
Of course, I'm not always playing music. Sometimes I'm skipping! I think it's the best way to get around! It's so great to spend a day skipping along the sandy shores of a beach! Sometimes I just go skipping, even if I have nowhere to go. Skipping here, skipping there—skipping everywhere!
Here is a video of me spending time with my friends The Rainbow Pals…
See other videos featuring the Pals
What has Loke been up to lately?
Collect your own Rainbow Snapshots

My favorite thing about cookies…
1
You can't make just one! When I bake a batch of cookies, there's always enough for all the Rainbow Pals. I love bringing fresh cookies to a luau and making everyone happy. Yum, yum!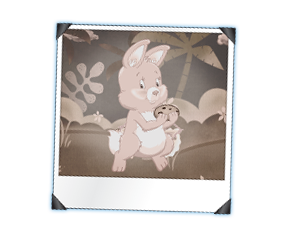 A bunny in the tropics?
2
You might be wondering: what is a bunny doing in the South Pacific? Rabbits were first brought to Australia in 1788, so we've been around for a while! The tropics are my home. I love it here!
My conch.
3
Everyone in the Rainbow Pals plays an important role. Playing the conch is a big responsibility! The conch carries the melody of all our songs. That means it always rings out loud and clear, so I'm always careful to practice!